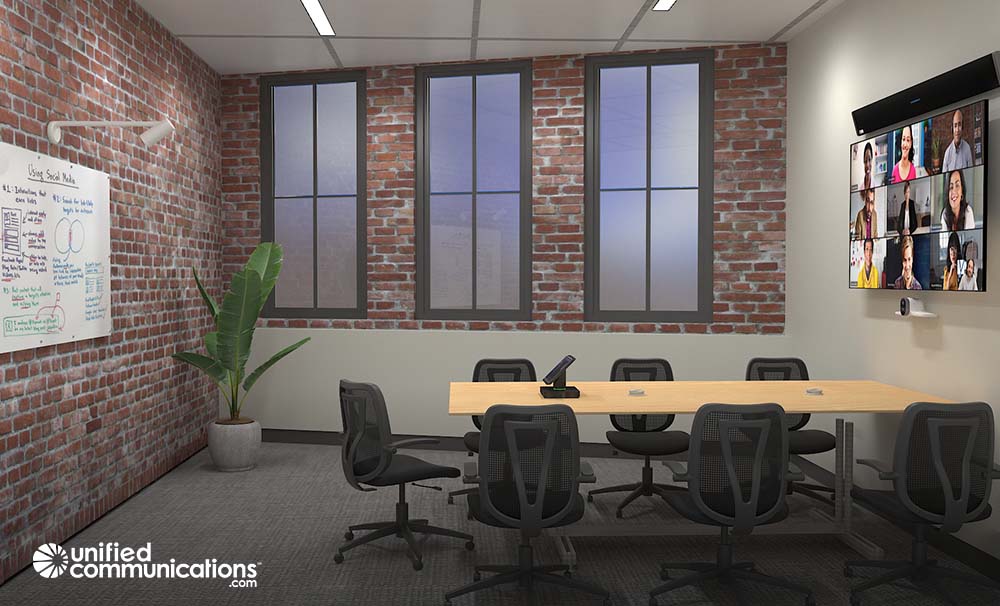 The data is in and very clear – the work from home and hybrid revolution is here to stay. Most employees want a "hybrid" working model that allows for both work at home and the option to meet in shared spaces with the expectation of elevated social interaction and collaboration experiences. While talking about "hybrid" is easy, making it successful and frictionless is anything but.   
2022 is shaping up to be the year of Hybrid where some organizations will get it right and, in the process, take competitive advantages while others will struggle with low efficiency, high attrition, and a rapidly deteriorating culture. 
Microsoft's operating model for hybrid success focuses on People, Places, and Process and leverages Teams as the foundation for communications and collaboration and Viva to enhance the employee experience. You can see Microsoft's Hybrid model here.
In today's blog, let's focus on frictionless collaboration in "places" as a fundamental building block for hybrid success. As the world radically changed in early 2020, companies and their employees were forced to rapidly convert to an all-remote operating model. With no time to plan and supply chain constraints impacting personal devices like headsets and webcams, many organizations had no choice but to deploy whatever devices they could find. As organizations seek to optimize hybrid experiences, these devices need to be replaced with Teams-certified, enterprise-grade audio and video devices that are designed to enhance remote work, minimize background noise, improve imperfect lighting, and allow IT to provide centralized management and updates. Fortunately, device manufacturers have been on innovation overdrive since the start of the pandemic and small investments in the latest personal devices are delivering a significant return on experience.
The bar for hybrid spaces is particularly high and the last thing an organization wants to hear is that in-office experiences are harder and less powerful than remote. When employees come to the office, they are seeking meaningful, connected, collaboration experiences with both those in the room and remote. Microsoft Teams Rooms and Surface Hub bring the power and familiarity of Teams to shared spaces and leverage AI-based intelligent cameras, intelligent audio devices, interactive digital whiteboards, content cameras for analog whiteboards, and unique in-room layouts to create powerful hybrid experiences. We recommend a portfolio-based approach where next-generation hybrid room standards are developed and validated for all space types including specialty spaces like boardrooms, multi-purpose rooms, and auditoriums. 
And when it comes to shared spaces, we are designing as much for the people not in the room as those that are. By combining new design patterns with Microsoft Teams Rooms innovations, we're giving everyone a seat at the table so they can fully participate, no matter where they are. 
While hybrid is hard, it is a 2022 imperative, and now is the time to roll up our sleeves and focus on People, Process, and Places.
If you are interested in speaking to our team about your hybrid strategy, please contact me.