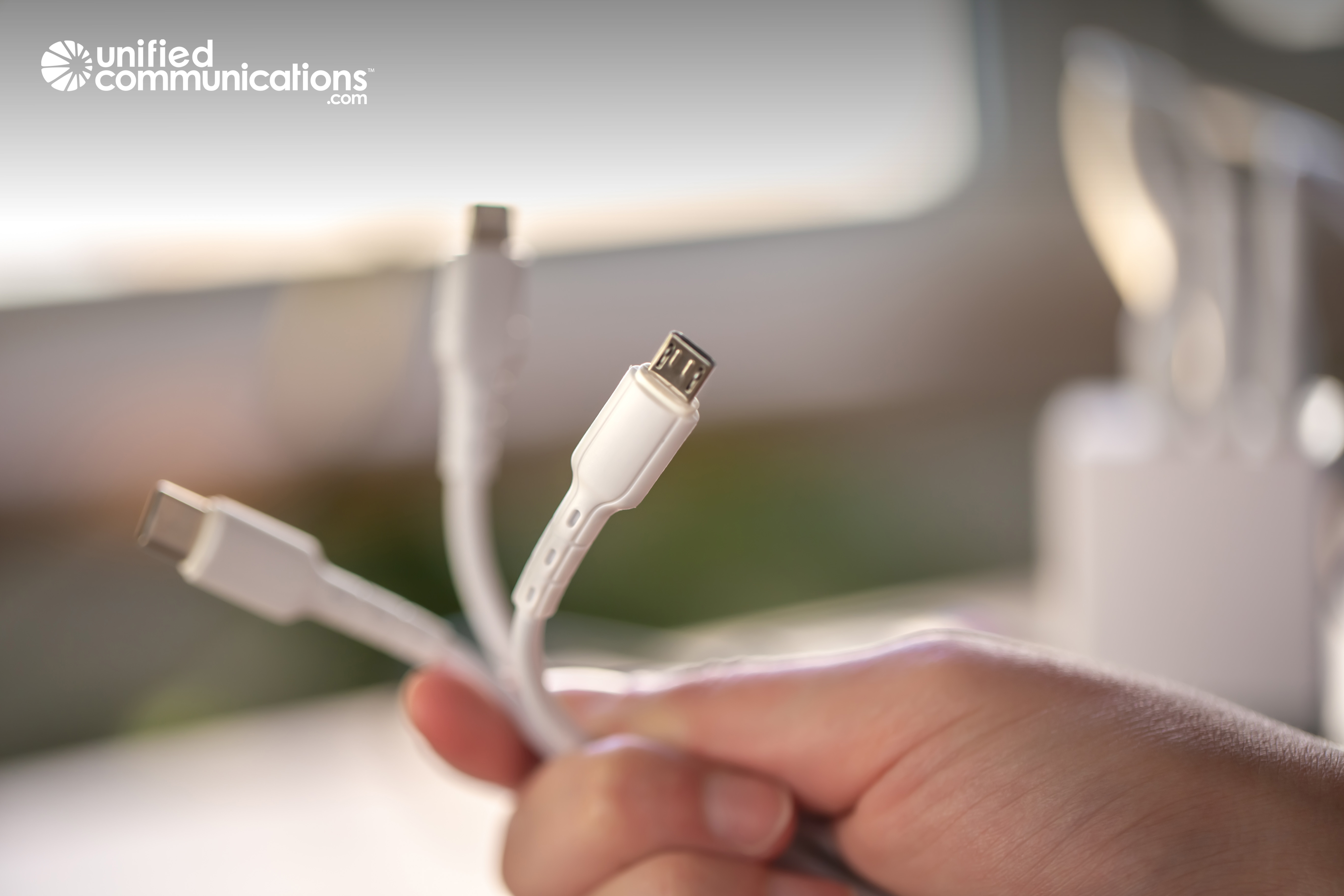 Often, customers ask us for advice about the most effective ways of cabling their networks or home offices. We always start by asking these two questions,
What devices or systems are being connected?

How is the room arranged?
What devices or systems are being connected? How is the room arranged?
Locations and types of devices have a significant impact on the cabling required since some connections require active electronics to extend the connections beyond a certain distance or, in some cases, require a change from copper-based cables to fiber optic cables. The greater the number of devices and the greater the distances involved each increase the complexity of the cabling and, in many cases, increase the quality requirements of the cabling.
CABLING TIPS
We also provide valuable cabling tips for networks and working from home.
The current and future state of cabling solutions.
Currently, most technology manufacturers' existing cabling requirements usually support either Cat5 or Cat5e. However, a few products that are extremely popular with our customers include Logitech's Rally Mini and Rally Plus system as well as several of Crestron's extenders that require shielded Cat6a cabling. We anticipate Cat6a and Cat7 will slowly evolve as the preferred cabling solution to optimize audio and video over IP to achieve a higher resolution to the data point.
Where to check to see the type of cabling that is required.
Always use certified cables as recommended by the equipment manufacturers and the HDBaseT Alliance. This alliance sets global standards for the transmission of ultra-high-definition video & audio, Ethernet, controls, USB, and up to 100W of power over a single, long-distance cable. HDBaseT cabling eliminates cable clutter without compromising performance and high quality.
Look carefully at how cabling will be routed between the devices.
Keep things point-to-point as much as possible. Interconnection points such as wall plates and patch panels degrade the signal transmissions and, in some cases, are not supported by the equipment manufacturer should a problem occur. When considering cable length, look carefully at how the cabling will be routed. If there is a conference table and an underfloor conduit pathway, distances can grow beyond supported lengths depending upon where the conduit was placed when construction was done. Consider an over-the-floor cable cover to address this problem and protect the cables.
Ways to improve cabling for your work-from-home experience.
When working from home, set up your office as close to the wireless router as possible. If you work further away from the router, try investing in a Wi-Fi extender or a mesh network. If possible, hardwire your PC network cable to the router since it performs faster and provides less degradation of video and audio signals.
Contact Us for Help
If you would like advice about the most effective cabling, let's chat. We can be reached at
or via email at info@unifiedcommunications.com.