Take a deep dive with us into our tiered technical assistance and Microsoft Teams Rooms management options for all types of meeting spaces. From ticket-based remote support to dedicated full-time onsite support technicians, UC Care™ for Microsoft Teams Rooms provides decision makers with a choice of how involved they want us to be in their room support needs.
Hybrid Workplaces Need Integrated Meeting Spaces
While many organizations have plans for workers to return to the office in 2021, most of them are taking a hybrid work approach that combines in-office and remote workers. In fact, 92% of workers expect to work from home at least one day per week, while 80% expect to work from home three days per week1. This trend means the need for enhanced integrated virtual connectivity in meeting spaces is here to stay, and 57% of executives are investing in just that2. It's an imperative that organizations must not overlook.
And while Microsoft Teams Rooms provide an integrated meeting space solution for organizations on the Teams platform, they are only one part of the equation. UC Care™ keeps your Teams Rooms devices and their peripherals up-to-date and proactively monitored and managed, allowing you to scale your rooms at any pace. With UC Care™, you can free up your IT resources to focus on other tasks while providing your teams with an environment optimized for a great, hassle-free user experience, consistent across rooms around the globe.
Modern Problems Require Modern Solutions
Picture a scenario where meeting rooms are lacking an all-in-one solution, making it hard to manage complex or outdated hardware, especially in a hybrid work environment. Or, maybe the hardware in the room is new, but there was not a plan or strategy in place on how to originally deploy it with effective user adoption. With the dramatic shift into hybrid work, having a strategy for support is crucial to successful day to day operations, such as defining who is responsible for making sure that all devices in the room are functioning as they should and how much attention is needed for each room.
Now more than ever, both in-office and remote workers are dependent on intuitive and integrated meeting room technology to communicate and collaborate in an fluid, engaging way. A negative meeting experience can directly impact employee productivity, contentment, and retention. Furthermore, some organizations lack the necessary resources to monitor and maintain the rooms because they are still struggling with the shift in workflow dynamics and adoption demands.
UC Care™ Proactively Manages Your Teams Rooms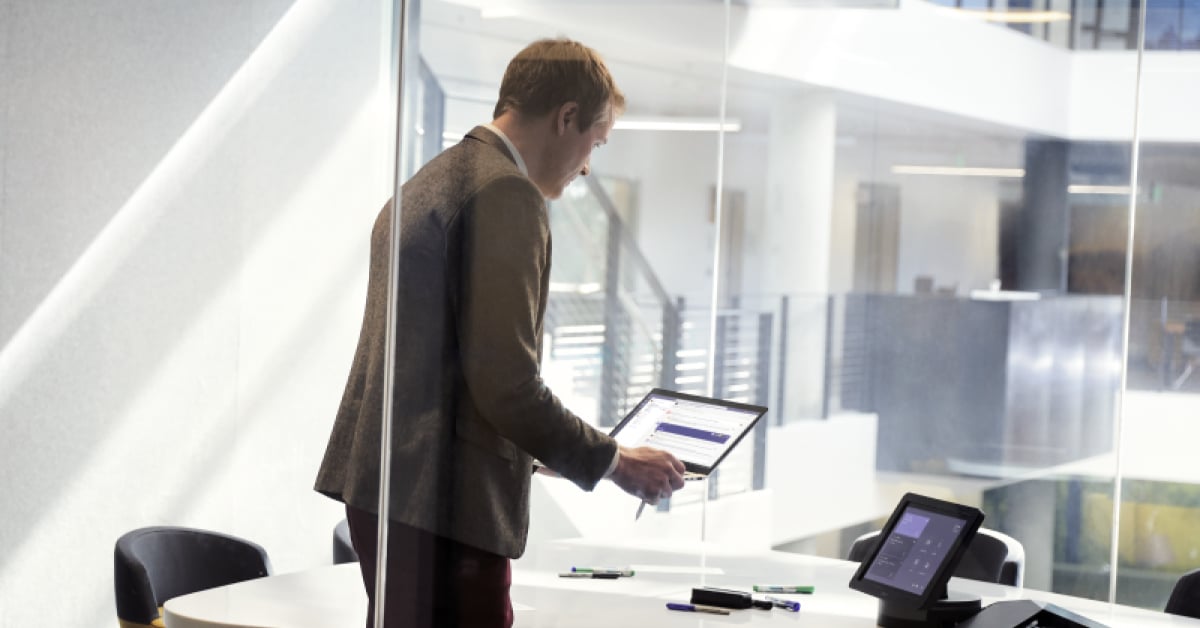 UC Care™ is a flexible, tiered Teams Rooms management and maintenance service that provides options for ticket-based remote support all the way to dedicated full-time onsite technicians, and everything in between. This is key, because extended support capabilities free up your IT and technical staff to focus on supporting other aspects of the business. This service gives subscribers access to trusted insights into the conditions of each room and delivers dynamic issue resolution that leverages learnings from all subscribers.
If you are interested in saving time, money, and resources, contact our specialists to learn more about how UC Care™ can help your organization be more productive and collaborative and your life easier.
Call us at (800) 641-6416
---
Sources: